We have a liquor selection second to none.
Wedding Wine Favors is a division of Valencia Liquor and Wine Shop. Valencia has been family owned and operated since 1963 and just like the good old days, we offer service with a smile, selection second to none and all at a great price. That is Valencia's commitment to its customers. Valencia supplies all kinds of liquors, imported and domestic beers, cordials, and specializing in wines from around the world, boutique hand crafted beers, unique cordials and a large selection of single malt scotches. "We will do whatever it takes to please our customers," says owner Marc David Rosen. Special orders on hard to find wines, cordials, liquors, or beer are no problem at Valencia. We offer a fast turn around and personal attention to detail with every order. Visit the Valencia website at www.valencialiquor.com for more information. If you are looking for miniature spirits and cordials visit our other website www.spiritfavors.com
Or call us Monday-Sunday from 8 AM - 8 PM EST at 203-530-2159 to place your order directly with a member of our staff. How you found out about WeddingWineFavors.com is important to us. Please be sure to let your customer service representative know if you found us through an Internet search, bridal guide, Modern Bride, or other resource.
Order from the convenience of your own home and have your order delivered directly to your door step. You must be 21 or older to purchase. Proof of age will be requested with order confirmation. Here's how to order: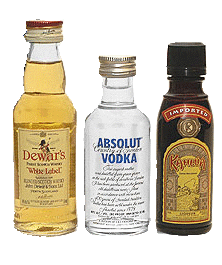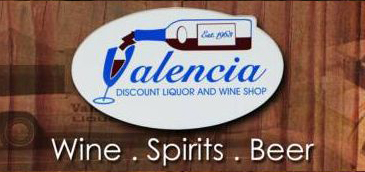 Mini Liquor and Cordial Bottles
Looking for mini sparkling cider bottles? Visit our Sparkling Apple Cider page.
** Bottle labels provided by the winery are subject to change. All prices are per bottle and there are no minimum order quantities. If you purchase 96 bottles or more you will receive a 10% discount on your order! Connecticut residents add 6.35% sales tax. Shipping charges are additional. You must be 21 years or older to purchase from this site. When placing an order you'll be required to show proof of age by submitting a valid drivers license. Thank you.**