For custom wine favors as unique as you are, look no further than Wedding Wine Favors, a division of Valencia Liquor, Inc. You can use our convenient online order form to initiate your order process or you can call us to begin the order process. Please remember that you will be required to show proof age to complete any alcohol purchase.
TELEPHONE ORDERS:
To place your order by phone, please call us Monday - Sunday from 8:00 a.m. - 8:00 p.m. EST (5:00 a.m. - 5:00 p.m. PST) at 203-530-2159. Once we take your order, we will fax you additional information and an order confirmation page (including credit card verification) that you will need to verify in order to complete your order with us. Once we can confirm your proof of age, a 50% deposit will start your order. No credit card transactions will occur until we can confirm your proof of age. How you found out about Wedding Wine Favors is important to us. Please be sure to let your customer service representative know if you found us through an Internet search engine, bridal guide, Modern Bride, Facebook, or other resource. If it is after hours please feel free to email info@miniwineandspiritfavors.com and we will get back to you as soon as possible. We check our emails 7 days a week.
Wedding Wine Favors
A Division of Valencia Liquor, Inc.
1231 East Main Street
Meriden, CT 06450
TEL: 203-530-2159
FAX: 203.634.3762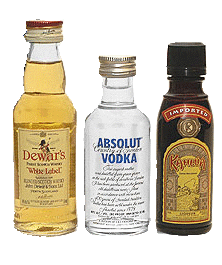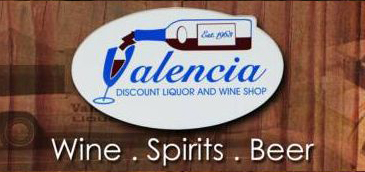 Mini Liquor and Cordial Bottles
Valencia Liquor has been in the business of providing quality products to its customers since 1963. Valencia Liquor, Inc. is a member of the Better Business Bureau and the Greater Meriden Chamber of Commerce.